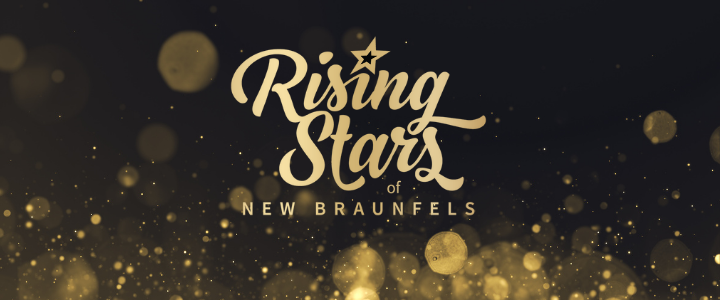 The New Braunfels Jaycees, Greater New Braunfels Chamber of Commerce, and New Braunfels Herald-Zeitung are proud to announce the 20 winners of the 2021 Rising Stars of New Braunfels Award. These outstanding young leaders are being recognized for making significant contributions to the community through their professional activities and civic engagement.
·      Cordell Bunch, 27, Frost Bank
·      Drew Cain, 34, SpawGlass Contractors, Inc.
·      Laurel Davies, 25, Natural Bridge Wildlife Ranch
·      Ryan Duffee, 38, Ultimate Athlete Foundation
·      Matthew Eckmann, 35, City of New Braunfels
·      Cody Hoffman, 33, Inovalon
·      Michelle House, 25, Prosperity Bank
·      Peter James, 30, Law Office of Roy Neal Linnartz, PLLC
·      Kristin Jeffers, 26, J&R Gymnastics
·      Sarah King, 37, Comal ISD
·      Meliss Loyola, 34, SJRC
·      Daniel Oldani, 30, Fuquay, Inc.
·      Jerry Purtle, 35, Southern Tapsters
·      Bennett Sieczkowski, 32, Valeo Chiropractic, PLLC
·      Inaky Strick, 30, Kuper Sothebys International Realty
·      Jenna Vinson, 36, City of New Braunfels
·      Katie Werner, 36, New Braunfels ISD
·      Jenny Wilson, 35, 1845 Creative LLC
·      Nicole Winningham, 34, Marriots of New Braunfels
·      Joshua Wood, 36, Wood & Son Log Homes and Contracting
This award honors 20 individuals under the age of 40 who are excelling in their careers, bettering New Braunfels through volunteerism, and poised to be our community's next generation of great leaders. The Rising Stars will be celebrated at a formal Gala on Friday, January 14, 2022 at 6:00 p.m. at The Chandelier of Gruene. The event will include a cocktail hour, served dinner, presentation of awards to honorees and the announcement of the 2021 Distinguished Young Leader Award.
"We had an incredible slate of applicants this year which is a great indicator of the amount of quality young leaders in our community," said John Coker, Jaycees President. "We're very proud of this year's awardees and are looking forward to all the good they'll continue to do in New Braunfels."
Kristen Hoyt, the winner of the 2020 Distinguished Young Leader Award, will make the announcement of this year's winner. The name of the winner is kept confidential until the announcement that night. The Distinguished Young Leader is selected from the Rising Stars awardees as someone who stands out from the crowd and deserves special recognition for their many contributions to the community.
The winners were selected by a committee made up of New Braunfels Jaycees alumni and representatives from the Chamber of Commerce and Herald-Zeitung. Tickets and sponsorships for the Gala will be available to the public beginning December 5.