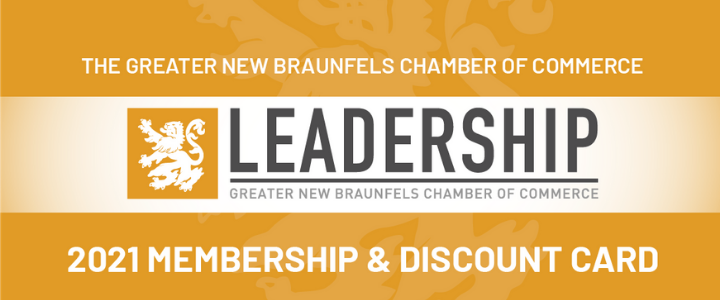 The 2021 Chamber Membership Cards are being mailed out to all Chamber members this week. Membership cards are only sent to the employees of the business designated as representatives with the Chamber. The envelope will have a message stamped on the outside that reads as follows:
IMPORTANT!
DO NOT Discard Without Opening
2021 Chamber Membership
Card Enclosed


A copy of the 2021 Membership Mixer Schedule is also enclosed and you can find a complete schedule at www.MixersInNewBraunfels.com. Mixer reminders will be emailed throughout the year if your email is on file at the Chamber. You will need to present your Membership Card for admission to Chamber Mixers and to participating members for the Member-to-Member Discount Program. Contact Phyllis@InNewBraunfels.com for additional membership information.