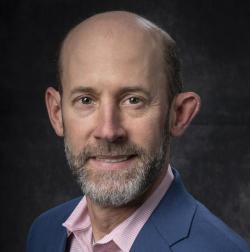 Summer in New Braunfels is always exciting. You can set your watch by the heat, holiday weekend excitement and traffic.  Not much has gotten in the way of tourism in New Braunfels over the years, except the uncertainties of a continuing pandemic.  Summer 2021- wow! What a difference a year has made.  Coming back from business restrictions and event cancellations, locals and visitors alike were back out playing in our beautiful rivers, hanging out in Gruene, enjoying downtown, and having a blast at local attractions. 
As summer in New Braunfels begins to wind down, it's a good time to look back on a tourism season like no other. While we've had our share of challenging circumstances in the past, it seemed like nothing could prepare us for the unique set of factors that have defined Summer 2021. It's been a great blessing after the uncertainties of 2020 that we are closer to "normal" – but I'm not sure we know what normal is yet.  
While seeing demand return to business has been a welcomed change, managing the varied expectations of our guests has been complicated by unforeseen new challenges arguably more daunting than summer 2020. "Now Hiring" is the most prominent marketing message you've likely seen everywhere.  All businesses seem to be facing staffing challenges.  Each employer has had to come up with creative ways to gain and retain associates: raised wages, offered bonuses, altered operating hours, and some businesses are having to close certain days of the week to match their operation to limited schedules.  It's a good reminder for us all that for every position that needs to be filled, those that have made the commitment to return to work are bearing a big load.  An attitude of thanks, patience and understanding should be considered when out enjoying local businesses during this time.  Every person who has stepped up to the challenge of taking jobs this summer should be commended for their efforts.    
If finding the staff needed to meet the needs of our operations wasn't challenging enough, layer on top of that the ripple effect of staffing shortages through the supply chain.  I think the second most prominent advertisement you've probably seen are signs at businesses explaining why your favorite menu item is not available, or why prices for certain goods have significantly increased.  The depth of the impact to receiving what is needed to operate seems to have reached almost all areas of businesses.  
And then there was this summer's weather.  After close to perfect summer weather in 2020, this season saw 24 weather impacted days which added another layer of challenges to our local industry.  Even as I write this on what has been an otherwise hot and sunny day, Schlitterbahn is temporarily closing its attractions for a random pop-up afternoon thunderstorm…  
So, what can we take from a summer that seemed to offer a unique set of new challenges? 
1. We are blessed to have seen the return of business brought to our town this season. Tourism is alive and well with a bright future at the center of the New Braunfels economy. 
2. Water may be our most valuable natural resource, but the most important resource we have is our people. 
3. New Braunfels is resilient, we will continue to adapt, and the summer of 2022 will be better than ever. 
Darren Hill
Board Member, New Braunfels Chamber
General Manager, Schlitterbahn Waterparks & Resorts