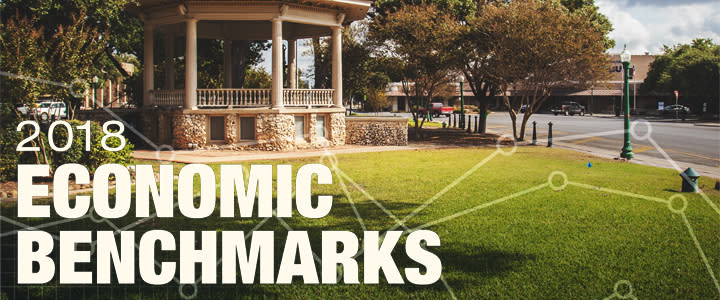 The New Braunfels Economic Development Corporation has released the 2018 Annual Benchmark Study which measures growth and data trends in order to offer insight on market activity. This comprehensive study tracks demographic, commercial and socio-economic data that covering a wide range of both the residential and commercial sectors in more than 19 different indices over a 16-year period.
New business growth continues in New Braunfels with 237 new business meters added in 2018 and more than 7,383 single family homes. Office space increased 8% from 2017 and last year marked the first year that total office space square footage exceeded one million.
To learn more about demographics, workforce, income and the rest of the indices in the Benchmark Study, click here.