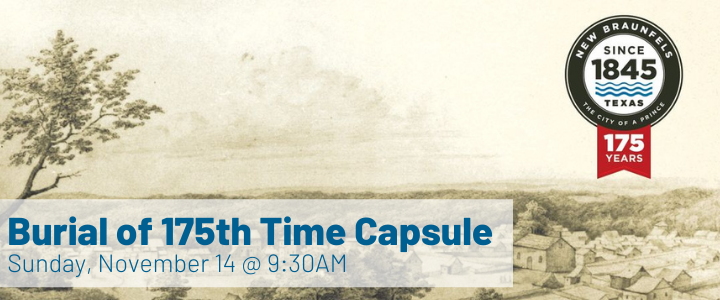 Join the 175th Committee for the burial of the 175th Time Capsule at 9:30 AM this Sunday, November 14th, at the intersection of Landa Park Drive and Elizabeth Avenue in Landa Park.
Residents were invited to reach into the future by including a letter in the capsule about life today. The capsule will be opened again in 2045 as part of the 200th anniversary celebration.
This concludes the festivities surrounding the 175th anniversary of New Braunfels' founding.