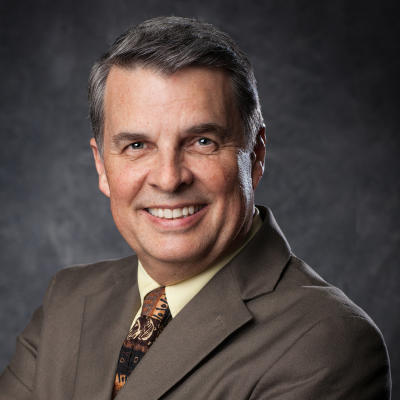 The Chamber monthly newspaper articles this year are from the perspective being a staff member. When I drew up a list of topics for the year this past January, I wanted to include one on the research done in 2018 in advance of the Chamber's Centennial year in 2019 regarding former CEO's. The titles of these CEO's has evolved through the years from "Secretary" in the 1920's, to "Manager" in the 1940's, to "Executive Director" in the 1960's, to "President" in the 1980's. 
Louis Scholl was the first such local Chamber of Commerce CEO (then Secretary) circa 1920-1926. Records indicate 14 different people have occupied this position. My predecessor, Tom Purdum, holds the record for the longest total tenure at 29 years and 5 months. However, that was accomplished over three different stints. Tom was first hired in June 1961 and left after three years to open a package store in town. He was re-hired in May 1967 and stayed 17 years and 9 months before leaving to work at LCRA in Austin. He returned in May 1986 until March 1995 for nearly another 10 years.
My total tenure as CEO ranks second with 25 years and 5 months by the time I retire January 31, 2021. However, my tenure in consecutive years as President ranks as the most in the position. Mr. Purdum would be second at 17 years and 9 months (May 1967-February 1985) followed by Mr. Purdum (May 1986-March 1995) at 9 years and 10 months, and then A.D. Nuhn (February 1953-May 1961) at 9 years and 4 months tied with Bailey Jones (May 1926-January 1936). 
Between Mr. Purdum and myself, our total tenure as CEO totals 55 of the Chamber's 100 years with CEO's employed (1920-2020). If you average the tenure of the remaining CEO's after Mr. Purdum, myself, Mr. Nuhn and Mr. Jones, it is a little over 2 years each. Tough job! One lasted three months (E.H. Whitehead April 1942-June 1942). However, Mr. Whitehead served another time as "Secretary" (February 1936-May 1938) which lasted 2 years and 4 months. Pretty much the average tenure other than a few of us. It was definitely a revolving door for many decades. I will say that despite the short tenures of those ten, the historically strong volunteer leadership here over the decades kept progress going as history records. 
I have the distinction of being the second longest tenured Chamber employee in this organization's history, 32 years this October. However, the longest tenure belongs to Phyllis Foerster at 32 years since June 1, 2020. I am also proud that we have others still employed with us like Phyllis that rank in the "Top 10" tenure for the local Chamber with those being Alice Hernandez at 29 years last April, Donna Meurin 25 years this coming September, Judy Young 23 years this past July 1, and Merry Brinkkoeter 21 years this past April. Together we six total 162 years of experience at this Chamber of Commerce.
I have been proud to serve with our staff members during the past 5 decades (1980's, 1990's, 2000's, 2010's, and 2020's). Many have come and gone and as you can see above, many are still here. I am proud to have served as President for 25+ years as well as my other roles at the Chamber before that. The previous 13 secretaries, managers, executive directors, Presidents, etc. all share a common bond that only we 14 have experienced. The old saying, "It is lonely at the top," is true. However, the "psychological paycheck" has been worth it!

Michael Meek
President & CEO